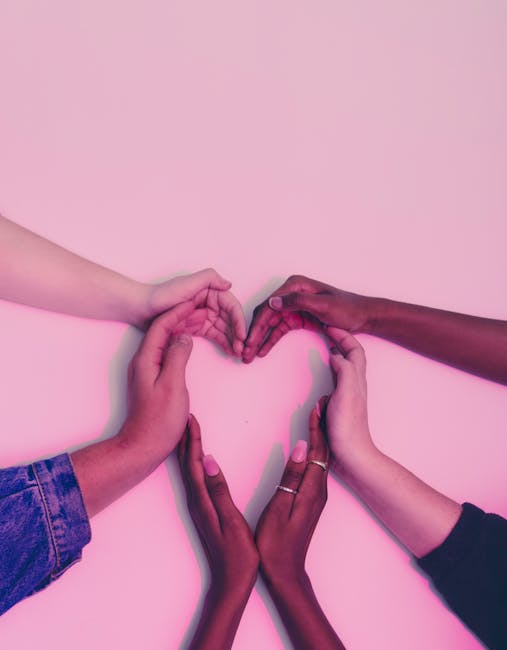 This happy holiday
with pinks and reds
helps some to feel love
and some to feel dread
The look in their eyes
that couple has love
when your dog cuddles with you
then you two have love
and when you give hugs
love is communicated
but also a cheeseburger
strikes up the love inside you
So have you ever wondered
what love really is?
That one word that is put in a box
we've shaped it and molded
until it means what we want
but what is love really supposed to be like?
how do we show it?
how do we know?
how can we always feel loved?
What is Love?
_____________________________________________________
Hey everyone! Today I want to tell you a little bit about love and what I believe it to be. I'm not forcing my opinion on you, just telling you what I think.
So like I asked before, what is love?
When I say "LOVE" what is the first thing that pops in your mind? A boyfriend and girlfriend maybe? Or maybe your best friend. Maybe even your mom. Or maybe just a simple picture of a heart or valentine's card pops into your mind.
What what is love literally?
Love:
noun
1. an intense feeling of deep affection
Okay… but what does that mean? It sounds like the love between a couple or someone that's married… but is that all that love is? Does that mean you can't say you love your dog anymore? Or that you can't love a book or love cheeseburgers?
Not at all.
So even I think that the word LOVE in English is pretty confusing, so I'm going to give it to you in a different language. Greek. Please don't leave yet, it's not that complicated. Believe me, if I can understand it, I'm sure you can. My (awesome) youth pastor did a series on love, so I will be using my notes from that to lay it out for you. There are four different types. The first is:
Now, this is GOOD love!
Phileo love is the love of friendship. That's a lot easier to understand than English, right? Because if you had a friend that you'd known for a super long time that was a boy, and you wanted to say "I love you", it might come across wrong if you were JUST FRIENDS. So the love of friendship seems pretty smart to me!
This love would be between you and your closest friends. You have a connection, and you love each other, but not in a romantic way.
The verse that goes with this one is:
Proverbs 18:24
(NIV)
24 One who has unreliable friends soon comes to ruin,
    but there is a friend who sticks closer than a brother.
We all need good friends to keep us accountable and encourage us.
And my youth pastor gave an example of a Disney character for each kind of love. (which was hilarious and great) So this one's characters are:
Buzz and Woody from Toy Story! (I personally think Mike and Sully from Monsters Inc. would be good too!)
Onto the next love:
Also GOOD love!
So Storge love is natural love. This kind of love would be between a husband and wife, or between you and your dog. And it compels you to do something. So this doesn't mean that if you really love your husband that you are like "Oh, I GUESS I will do his laundry". No, it means that if you REALLY love him, it should compel you to NATURALLY do that! It's part of it.
Same with your dog! (I can actually relate to this one) If you love them, it should be natural for you to take care of them and feed them without doing it grudgingly. That doesn't mean you will always want to – Believe me, I don't always want to feed my pigs and dogs, but because I love them, I will take care of them- it's just part of it. Hopefully that makes sense.
Now how it really works. Storge love is the kind of love we should have with God. See, our relationship with Jesus should COMPEL us to do something. We shouldn't just enjoy his companionship and not do anything for him. That's like if we had a dog, and said we loved it, but never pet it, never fed it, never did it's chores….what's the point of a relationship like that? So when we say we LOVE God- with Storge love- we are COMPELLED to do something. We should naturally serve Jesus and tell others about him. We must be bold, and do it naturally. If we TRULY love God, it should NOT be hard for us to love others and read our Bible.
I really liked that the youth pastor made a note on this.
(This is ALL information that I heard from my pastor, he gets the credit, not me!)
So for this one the verse is:
2 Corinthians 5:14 (NIV)
14 For Christ's love compels us, because we are convinced that one died for all, and therefore all died.
This one really fits with the type of love, talking about how Christ's love compels us!
So the Disney character for this one is…. *drumroll please*
Dory!!! Perfect, right? Because in the movie "Finding Dory", she is looking for her parents. Because she loves them and wants to know them, she is COMPELLED to look for them!
Okay, next!
This is BAD love!
Now I don't even know if I would call this 'LOVE' because it is not good. So Eros love is Selfish, bad love. And it's often sexual love.
This love wants someone/something because of what they/it can do for you.
It only focuses on MY (the person… Erosing….?) happiness, not others.
It would be like…. A boy liking a girl because she's pretty, and he wants to be known for having a pretty girlfriend, for his OWN reputation, but he doesn't really CARE about her.
Again, this is not good love. Do not use others for your own gain.
The verse for this one is:
Philippians 2:3 (NIV)
3 Do nothing out of selfish ambition or vain conceit. Rather, in humility value others above yourselves,
This verse is REALLY good. I think this one would actually be a good one to memorize.    It is a great reminder as well as demonstration of what the bible says about Eros. So just remember that this is never good love, and you should ALWAYS value others above yourselves, so don't use others to get what YOU want.
The Disney character for this one is Yzma from "Emporer's New Groove".
Quick Review:
Phileo: Love of friendship, good, we need good friends in our lives.
Storge: Love that compels you, good, you have a purpose in this relationship.
Eros: Love that is selfish, bad, do not use others for your gain.
Ending verse for those three:
Proverbs 11:25 (NIV)
25 A generous person will prosper;
    whoever refreshes others will be refreshed.
_______________________________________________________
Now, next is the last and my personal favorite:
So this love is Unconditional love, and it is always best for the receiver. This is the love God demonstrates to us. This love cannot be earned, and cannot be lost. This love keeps giving even when the receiver is unresponsive, unloving or unkind. So this love isn't "I only love you if you love me", it is loving even when the receiver is not.
Agape love is:
Love without expectations- we live life afraid that God is disappointed in us, but he has no expectations of us. No matter what, we will not lose God's agape love towards us.
Agape love is a choice, not a feeling. It does not think about what it gets in return.
The verses for this one are:
Romans 5:8 (NIV)
8 But God demonstrates his own love for us in this: While we were still sinners, Christ died for us.
Matthew 22:39 (NIV)
39 And the second is like it: 'Love your neighbor as yourself.'
God demonstrates his love toward us daily. His love is without expectations, it is unconditional, it keeps no record of wrongs. God IS love. So we need to have godly love for each other. Agape love. Agape love gives us identity and purpose. Can you see why it's my favorite? When I think about a good demonstration of this, I think of John 3:16. Most of you probably know what that verse says. For God so loved the world, that he gave his only begotten Son that whosoever believeth in him should not perish, but have everlasting life. God loved us SO MUCH, that he GAVE his Son for us! That is so crazy to me. He had such an intense love for us that he gave the biggest sacrifice he had.. for US. THAT is Agape love. That is true love. Love without expectations. Unconditional love. A choice, NOT A FEELING. God is so amazing, you guys. I just can't even express that enough. He is sooooooooo wonderful!!!
So I'll get to wrapping it up soon, but I have one more thing to ask/tell/show you before I end.
I've told you all about different types of love. I've told you what they mean. I've told you how God loves us. And I've told you a bit about what we're supposed to do and not supposed to do. Now…
How do we show love?
That brings me to a verse. This was probably the part of my youth pastor's message that got me thinking the hardest, and I hope it does for you too.
1 Corinthians 13:4-7 (NIV)
4 Love is patient, love is kind. It does not envy, it does not boast, it is not proud. 5 It does not dishonor others, it is not self-seeking, it is not easily angered, it keeps no record of wrongs. 6 Love does not delight in evil but rejoices with the truth. 7 It always protects, always trusts, always hopes, always perseveres.
Now you most likely have heard of 1 Corinthians 13- the love chapter. I know I had before. But I never ever thought about it like this. I probably should have, but I didn't. THIS TELLS US HOW TO SHOW LOVE, GUYS!
I suggest you read this through a few times. At least two or three times. It's hard to grasp just reading it once. If we want to be loving, if we want to show God's love to others, he gives us an easy manual on how to do that. If we want to love, we will not be self-seeking, we won't be easily angered, we will not boast, be proud, or dishonor others. If we want to love others, we need to protect, trust, hope, and persevere. This would be a really good list to memorize. I know I often wonder how to make people happy, to love them. It's so simple! The Bible tells us how to right here! So I'll do what my youth pastor did. I want you to look over it again, and think of a few that you may need to work on. It's not easy to admit, but there has got to be at least one you could be better with. And ask God to help you with that one thing. Ask him to help you with that struggle, or those struggles, if you have more than one.
My main ones that needed work were patience, keep no record of wrongs, and easily angered. I have never been patient, so I'm working on that. I'm soon going to start reading James 1, a chapter on patience. If you have issues with patience, I would encourage you to read it with me! That would be awesome if we could do that together. And then I've had people wrong me- haven't we all? -and it is hard for me to forget those. They still hurt sometimes, but I've been trying to get better about it. I make myself think about the people that I have wronged and how most of them keep no record of that, and I want to be like those people. And then easily angered. Guys, I'm getting worse on that. It's hard for me to admit, because most people know me as a very happy person….and I usually am. But I can switch to super grumpy really fast. I really need to work on this. It also goes with patience for me, because usually when I'm impatient it leads to anger.
If you tackle your struggles with the Bible, prayer, and consolation with Christians you look up to that can keep you accountable, you will go far!
I'll end with this:
I know Valentine's day is past. But that doesn't mean we can't show love. Be loving, be like God. God loves you. No matter what you are going through, remember God's unconditional love for you. You are precious in his eyes. Share that love with others throughout the entire year, as well as on Valentine's day! Thanks so much for reading, have a great night/day!
I hope you enjoyed this post! Whether you learned a bit about the different kinds of love or became inspired to work on your "loving skills", I hope God showed you something out of my post! Again, this was almost all information from my amazing youth pastor. I just want to give a thank you to him for teaching me so much in just those two messages.
~K.A
I believe this quote/picture sums up this whole post:
Please drop me a comment down below!
How was your Valentine's day?
Which way to show love on the list in 1 Corinthians 13:4-7 do you struggle with? I'd love to pray for you about those things.
Thanks so much for reading!